HAURATON partners in Oceania
HAURATON works with the following partners to support local activities.

For general questions or requests from other countries, please find contact information of the HAURATON Oceania team here.

Your contact at HAURATON

Our local partners
Hygrade Water New Zealand

Hygrade Water is New Zealand's leading wholesale supplier of products to the New Zealand water infrastructure industry. We offer expertise in pipes, valves, fittings, access covers and grates for pressure and drainage applications for all civil and municipal projects.
Our team of dedicated sales and technical staff are focused on providing confidence and expertise to resellers, consultants and asset owners.

GRAF Australia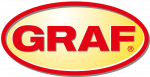 Graf Australia Pty. Ltd is one of the fastest-growing suppliers of sustainable water management systems in Australasia. We're focused on four top priorities;

Using 100% recycled materials in the process.
Our water management systems are for all types of construction projects. We provide a full service from design, manufacture, supply, and onsite assistance where need. On receipt of drainage layout drawings for specific construction projects, we look to value-engineer each construction design to provide a proposal that is most suitable for the client, whilst using our most appropriate products to catch, treat, store, and release back into the waterways.

Polytan Australia

SPORTS FACILITY DESIGN, CONSTRUCTION AND MAINTENANCE
Polytan are a global leader in sports facility design, construction and maintenance providing high level complexes and facilities for sporting bodies, local sports clubs, councils and local governments.
The key Polytan difference is that we control the entire process, from beginning to end. We offer innovative, high-quality custom-built solutions that meet your needs, and international sporting bodies' standards, every time.